Our Vineyard
ZXQ vineyards had its first plantings in 2013, and the first harvest was in 2015.
The vineyard is planted with producing vines of Zinfandel, Cabernet Sauvignon, Cabernet Franc, and Petite Sirah. Our first bottling was the 2015 vintage. Petite Sirah was planted in 2017 and was first harvested in 2019. Bottling of the Petite Sirah occurred 2021 – this is a very long process!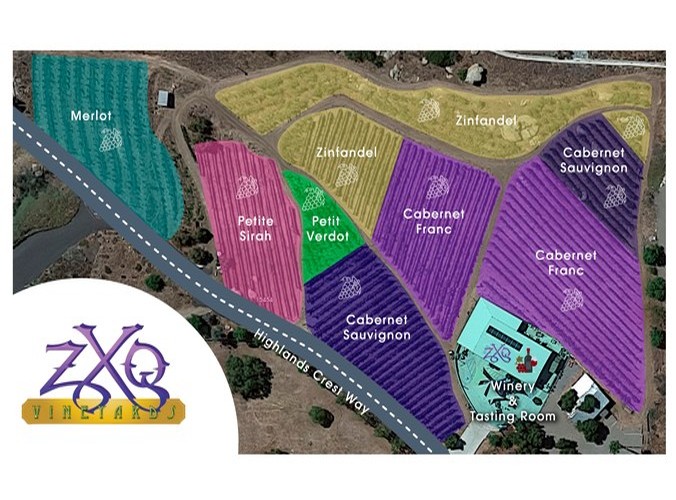 Merlot and Petite Verdot were planted in 2019.
It is said that you cannot make great wine without great grapes, so we strive to produce the best crop possible.
Additional plantings are on-going and you need to buy some wine so we can continue to expand!