Our Story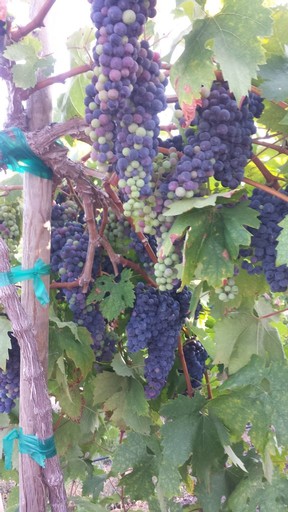 ZXQ Vineyards is located in San Diego's San Pasqual Agricultural Preserve on Highland Valley Road.
The owner, Andrew Klotz (you can call him "Andy") moved to this area in 2002.
At that time, the property was planted almost entirely with Hass Avocados.
In 2007, the Witch Creek and Guajito fires scorched most of the property and destroyed the main residence.
After rebuilding his house and seeing that the avocado trees were never going to come back (and ever-increasing water prices) Andy made the decision to remove most of the avocado tress and replace them with grape vines.
Andy studied Animal Behavior as an undergraduate at U.C. Davis during his pre-veterinary studies, but he made sure he took some classes in Viticulture and Enology as well.
As an undergraduate, his dorm building also housed students with family names like Heitz and Phelps. (Those guys brought some pretty good wine to the parties!)
Little did Andy know at that time they he would return to viticulture and enology all these years later.
Our Goal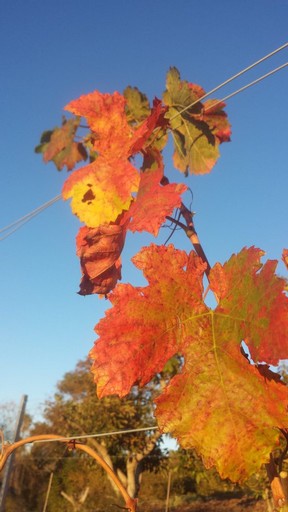 Our goal is to produce full-bodied, vineyard-driven wines that are true to their varietal character. In 2015, we placed an emphasis on bottling minimally-blended and minimally-manipulated wines, produced fromestate-grown grapes…. so that the taster could appreciate what a particular variety grown in this region is really supposed to taste like. 2016 brought challenges that caused us to acquire varieties not grown here on the farm, and to create some interesting and complex blends (with some pretty fanciful names) along with our stand alone estate Cabernet Franc and a limited amount of Zinfandel!
Although the current industry trend is to move toward lighter, "easy-drinking" wines, there is still a place in our hearts for big, full-bodied red wines! This is a goal, but not always the end result. Tradition and dogma are important, but so are innovation, creativity, and variety. We are still waiting to see what the "previously-avocado-grove" terroir produces in the long run, but the aim to produce enjoyable and hopefully complex wines from great grapes grown with TLC.
Rules? Who needs rules? Weather and other factors are usually beyond our control, so we work with what he have! It's definitely a work in progress and we hope you get a chance to share in the "fruits" of our labors. Cheers!