Our regular hours are Saturday-Sunday, noon till sunset. However, to celebrate San Diego Wine Week, we are also going to be open on Friday, May 19th. This is how the San Diego County Vintners Association describes this special event:
"San Diego County Vintners Introduce Inaugural San Diego Wine Week
A week-long celebration of San Diego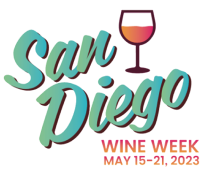 SAN DIEGO, CA- Riding a wave of double-digit growth in the local wine business, the San Diego County Vintners Association (SDCVA) is kicking off the first San Diego Wine Week in May. San Diego Wine Week will run from Monday May 15 through Sunday May 21, 2023. All San Diego wineries are encouraged to participate by opening additional days, extended hours, and special events during the week. Example activities include introducing new vintages, offering catered or food truck meals, music, special pouring activities and more.
"With over 100 wineries now active in our county, San Diego Wine Week will draw attention to the quantity and quality of San Diego grown and produced wines," said Ray Schnorr, President of the SDCVA and co-owner of Highland Valley Vineyards. "It's a celebration of the many award-winning wines offered at tasting rooms throughout our region."
Wine enthusiasts can plan their San Diego Wine Week outings by visiting the SDCVA website at www.SanDiegoWineries.org. A special Wine Week page lists events posted by the wineries. All winery listings are included, whether they are members of the SDCVA or not. "We want San Diego Wine Week to be inclusive and broad-reaching," said Ashlee Marinello, SDCVA Events Chairperson and owner of Hidden City Wine Tours.
San Diego Wine Week concludes on Sunday May 21st with its signature event, the San Diego County Vintners Wine Festival, to be held at the Bernardo Winery in Rancho Bernardo from 1pm to 4pm. Featuring over 20+ San Diego Wineries all in one place, winemakers will be pouring their latest wine releases on the lawn in one of Bernardo Winery's picturesque outdoor venues. Each guest will receive their own personal cheese and charcuterie plate to enjoy while they sip wine and enjoy the San Diego sunshine. Wine Festival details and tickets are available at the SDCVA website www.SanDiegoWineries.org.
The San Diego County Vintners Association (SDCVA) is a non-profit trade association that supports the winemaking community throughout San Diego County. There are over 100 active artisan and family-owned wineries and vineyards throughout the county and many microclimates, allowing for cultivation of a wide range of grape varietals.
San Diego County – where California wine began . . ."
See you at the Festival soon, and at our tasting room even sooner :)
We are excited to announce that ZXQ is going to pour its best wines at the Annual Vintners Wine Festival on Sunday, May 21st at Bernardo Winery, from 1pm to 4pm! Sip, sip, hooray!
Every year, members of the San Diego County Vintners Association invite wine lovers to enjoy the finest wines of San Diego County at Bernardo Winery, which has become the traditional venue for the event.
The Festival is a one-of-a-kind opportunity to experience unlimited tasting of local wines while talking to the winemakers, listening to live music, and celebrating life itself!
We hope you will be able to find the booth of ZXQ Vineyards – we are looking forward to seeing you and filling your glass with delicious wines from Highland Valley Wine Country!
Tickets are limited, and the ticket price is $70 ($80 after May 1st). You can purchase your pass to the 2023 Annual Vintners Wine Festival here.
See you soon!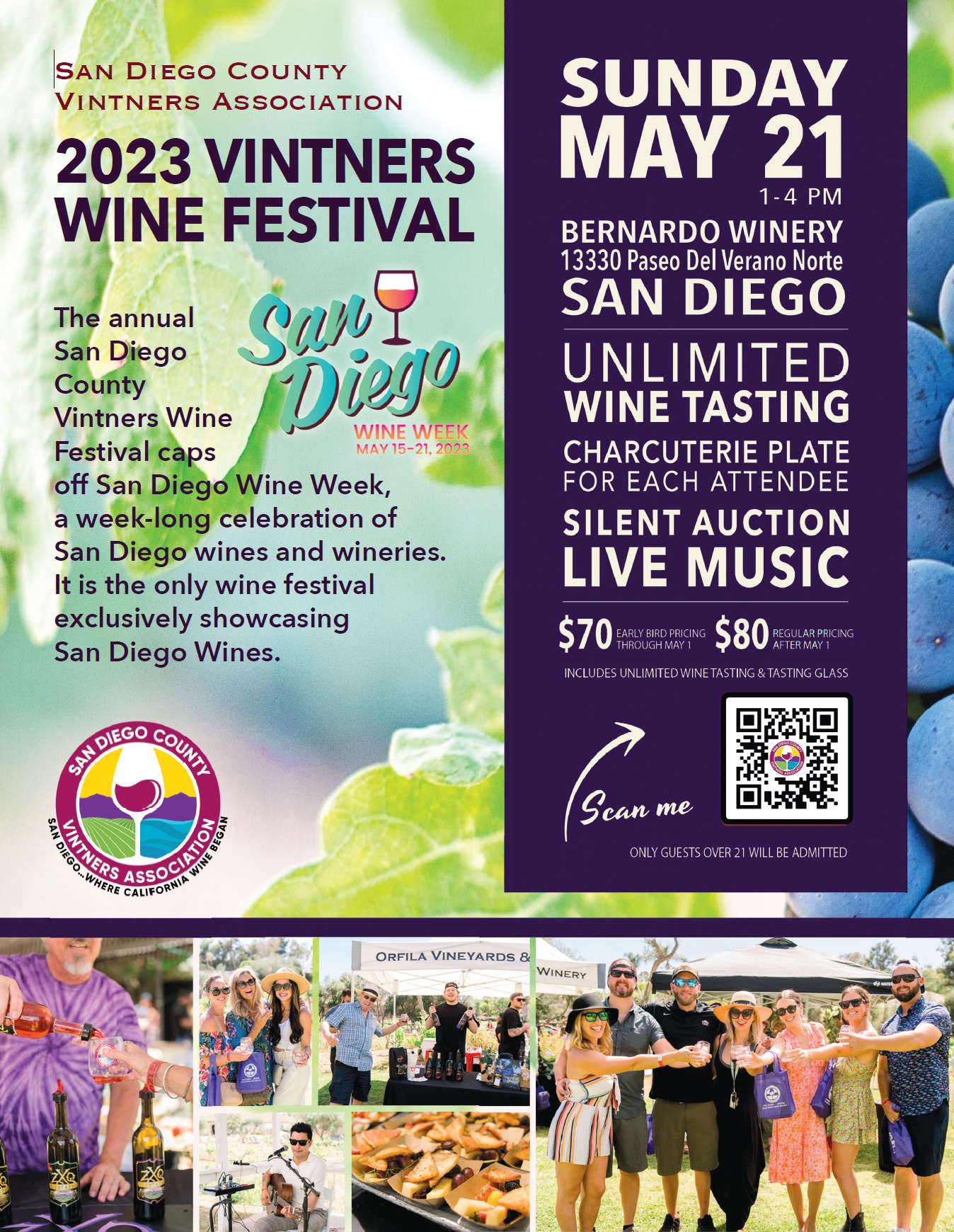 You loved our 2015 Cab so much that we ran out of it!
Welcome the new Cabernet Sauvignon, vintage 2018. Hope you like it even more!
Stop by our tasting room to get a sample sip before committing to a glass or buying a bottle of this deliciousness.